16.4.2015 - AWOO - the brand new line of custom made technical sports apparel. Made from comfortable quick dry fabrics, printed with Italian sublimation inks, produced to your own specification.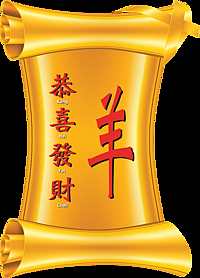 18.2.2015 - We wish all our customers, friends and business partners a happy and prosperous Year of the Goat. Kung Hei Fat Choi!
8.12.2014 - From now until December 20, 2014 we are offering special prices for selected promotional pens and cotton and non-woven shopping bags.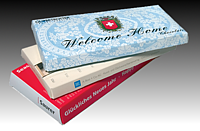 13.8.2014 - Treat your clients with delicacies under your own company name!
18.4.2014 - We are proud to be supporting the St.Baldrick's Foundation and their efforts to raise funds for childhood cancer research with design and production of cool quick dry shirts.
26.2.2014 - For over 60 years BIC has been producing simple yet high quality writing instruments. High quality combined with reasonable price and low minimum production quantity rate BIC pens and pencils among most popular promotional products.
28.1.2014 - Our regular feature is back - showcase of some of our recent projects.
14.1.2014 - We supported the ACCA Community Day 公益關愛日 2014 and provided the teamwear and lanyards worn by the organizers and all the volunteers.
9.1.2014 - The latest Schwarzwolf Outdoor catalogue offers over 80 products including several brand new additions to the product range.
9.12.2013 - A promotional writing instrument must represent their brand values and contribute to their credibility. Prodir pens offer a vast array of customization options to support customers' images.